Your search for highly experienced welders near me ends with us. We are Certified Artisans! Our platform enables you to connect with the best handypersons near you so that you can get a highly professional service quickly. Whatever your welding needs be, we are sure that we will find an excellent worker for you!
Hire a Certified Welders and Welding Contractors Ontario
Certified Artisans Inc. provides an online marketing platform that lets local experts advertise their services. We only onboard verified artisans to promote their services on our platform. This brings them closer to the public and gives you a trustable hiring platform. Moreover, it also enables local talents to independently sell their services.
What is Welding and Why It's Important?
Welding is when you fuse two metals together using high temperature or pressure. For performing a welding service, a professional has relevant tools that make the process more efficient. Inexperienced welding can lead to weakly fitted joints and it can threaten the safety of the entire structure. However, expert local welders have the right training and expertise to carry out different kinds of welding with ease.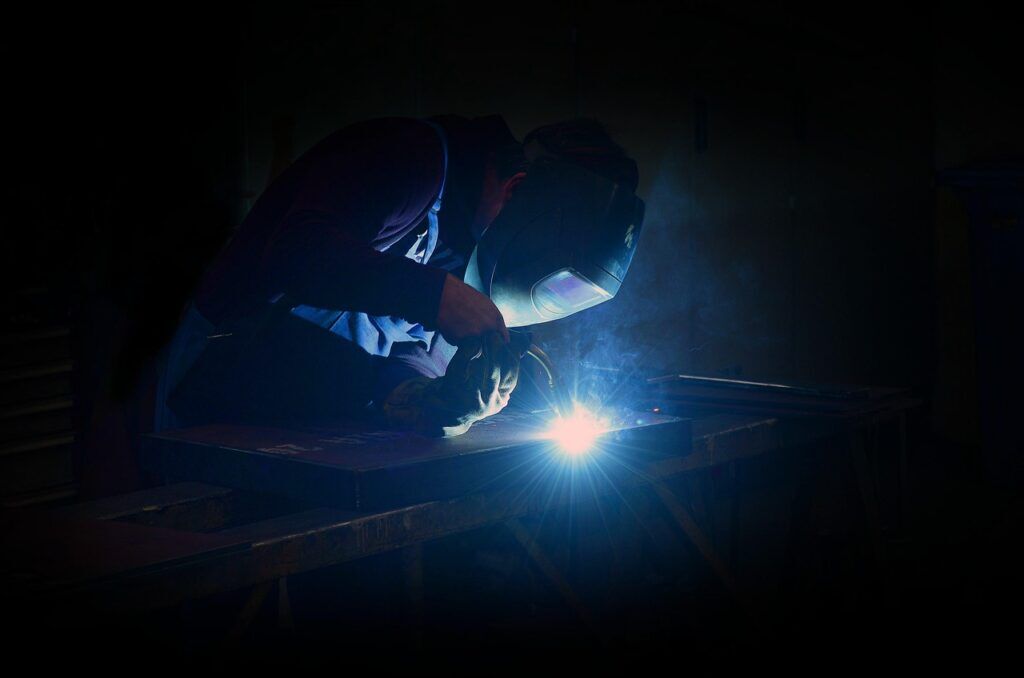 Welding plays an important role in almost every industry. You can find welded joints in buildings, cars, bikes, and even in parks. Without welding contractors and welders, many sectors wouldn't have grown as much. Thus, playing a significant role in the national workforce.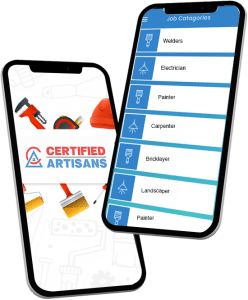 Our handyman services in Ontario offer you the following field experts:
To find more experts, you can download our app and hire them right away!
Welding Services Near Me
With Certified Artisans, you can easily find mobile welders near me. You can hire a certified welder by directly applying a few filters. Choose the type of service you want on our website and enjoy the seamless service they cater.
→ Background Verified
You trust us to get a welding service. And, we uphold your trust by running a background check on all the handymen. Enabling you to stay safe while getting the appropriate service you need.
→ Insured for Safety
You can hire a certified welder with insurance through our platform. This gives you an assurance that our handymen take utmost care in not incurring any damage to your property.
→ Quick Hires
Our user-friendly application lets you find welders near me with a quick search. You have the option to interact with them directly before hiring. This lets you understand whether the person is the right fit to do your job.
Certified Welders and Welding Contractors
In Certified Artisans, every technician you find has a certification and license to work in your area. A certified welder is a symbol of trust that ensures you get a professional and complete welding service. For bigger projects, you can hire welding contractors who carefully source materials, resources, and talents to optimize the use of your budget.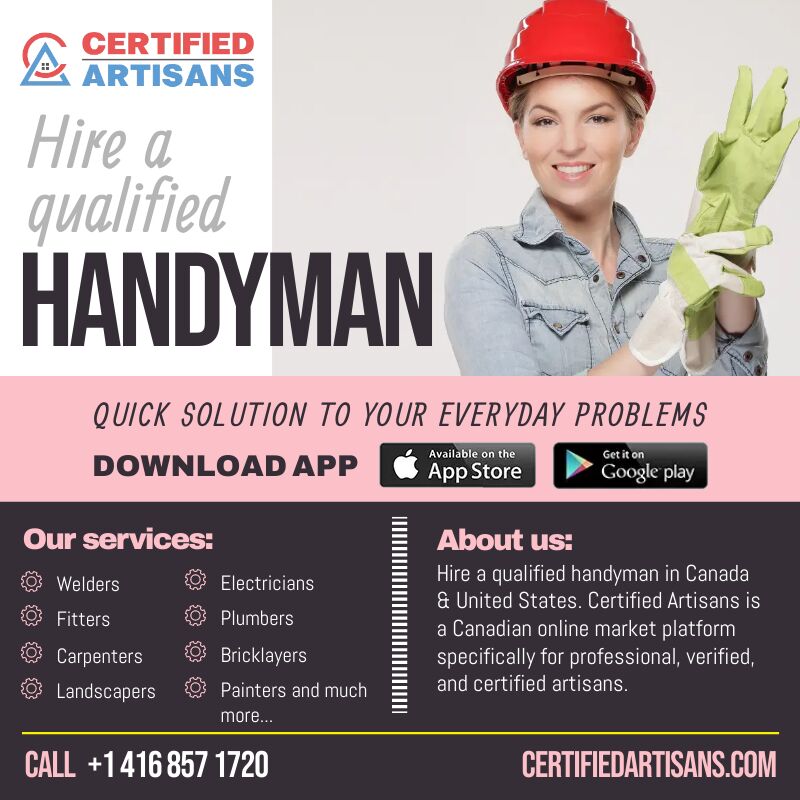 Types of Welding
Since there are several kinds of welding, you must first understand the common types to hire the right service.
1. MIG Welding
The most common type of welding either uses a flux core or a bare wire to fuse two pieces together. It requires a gas supply to operate. Many local welders use this method to put thin pieces of metal together.
2. TIG Welding
TIG welding uses Tungsten to create the arc between two metal pieces. Since it efficiently holds together conventional metals like iron, titanium, and steel. However, it requires expert craftsmanship to use TIG welding equipment.
3. Plasma Arc Welding
Commonly used in the Aerospace industry, plasma arc welding plays an important role in airtight sealing. It uses ionized gas that is perfect for fusing extremely thin metals.
4. Gas Tungsten-Arc Welding
This type of welding is a little old-fashioned. However, it finds its application in the automobile industry to weld exhaust bits.
How Much Does Welding Cost?
For an average welding service in Ontario, you can expect to pay anywhere between $150 to $250. However, other factors such as complexity, the popularity of the handyman, and the materials needed also influence the price of the service.
Why You Should Hire a Certified Welder?
Through Certified Artisans, the professional you hire will definitely have the certification to do the job. Hiring a certified welder in Canada will let you enjoy several benefits.
Delivers the project on time due to their experience in the field.
Ensures higher quality results than those who aren't certified.
Understands the welding codes and is well-versed in using them appropriately.
Eases communication through professional etiquette and techniques.
Uses advanced pieces of equipment to get the job done efficiently.
Why Choose a Certified Artisans Welder?
Apart from the obvious that Certified Artisans' welders are industry experts, they offer you the following benefits.
1. Safe and Secure Operation
Welding uses high temperature and pressure. Our professionals create a safe environment so that you can create products of high quality in a supervised environment.
2. Years of Experience
All the local welders we list on our app have several years of experience in serving Ontario and nearby areas. Thus, they follow the local standards and offer you a quality service.
3. Reliable Customer Support
Our customer support team can help you find the right person for your job. Moreover, they help you with any concerns regarding the local welders and offer support throughout the process.
Want to get a free quote from handyman services in Ontario? All you have to do is contact +1 416-857-1720 so that we can find the perfect worker for your job. Or, you can download our app now to avail our services.
Download Our App Now.